Outstanding Management Professional
Javier Lopez – Hyatt Regency
Danielle Watson – Louisville Marriott Downtown
Hailey Steimle – Maddox & Rose Marketplace
Lauren Martin – Omni Hotel
Meredith Wreford, Hotel Distil – Hotel Distil - White Lodging
Angela Gonzalez – Home 2 Suites
Rose Award Voting will begin at 12:01 am on September 22nd and end on September 30th at midnight on louisvilleroseawards.com.
Only one vote in each of the 11 categories will be counted from an individual email address.
Please share on your social media, louisvilleroseawards.com, and encourage your family & to read about these inspiring finalists and vote!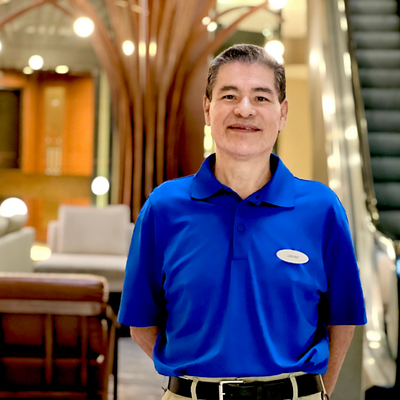 Javier Lopez
Purchasing Manager
Hyatt Regency Louisville
For more than 30 years, Javier Lopez has routinely gone above and beyond simply performing his daily responsibilities as Purchasing Manager for the Hyatt Regency Louisville. Whether chipping in within other departments, providing unique service experiences to guests, or assisting colleagues with a need, very few people consistently work so hard and bring such a friendly attitude to the workplace for so long.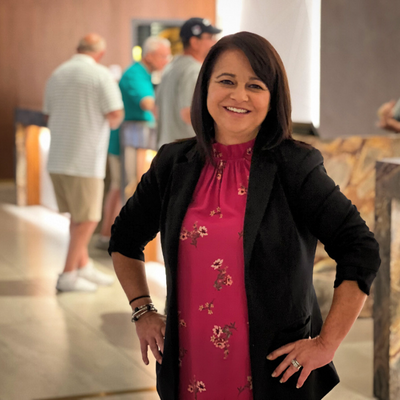 Danielle Watson
Assistant Director of Sales
Louisville Marriott Downtown
Danielle is everything you would want in leadership: she is warm, approachable, and highly skilled at her craft; but she also happens to have the patience of a saint. In the last few months, Danielle has focused her schedule on onboarding the many new hires in our sales department, all while managing to get her work done without shifting her responsibilities to others. Danielle never makes you feel like she is put out by the influx of questions being thrown her way. She will stop everything she is doing to assist with queries, offer advice and best practices, or point you in the right direction. On top of all those outstanding attributes, she is also so much fun to be around and part of what makes Marriott such a positive working environment and family-like culture.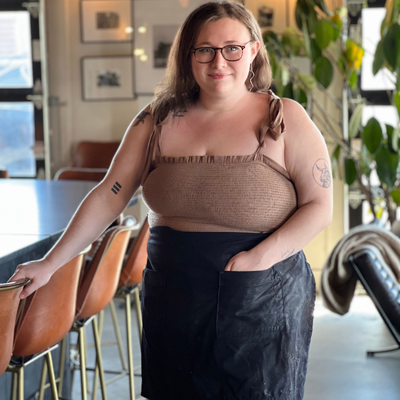 Hailey Steimle
Director of Training & Operations
Maddox & Rose Marketplace
From day one, Hailey has provided exceptional service to guests of the Maddox and Rose Marketplace. She studies techniques and memorizes product information, and then uses this knowledge to research, experiment, and tirelessly develop new products for the store. This hard work and preparation allows her to offer a unique experience to each guest that comes in, thus allowing them to have a different experience each time and making them want to come back for another pour! As a result, she has received more guest compliments than anyone in our store, and our customers cannot say enough wonderful things about her. Hailey also puts her expertise to good use by training our staff. She is a true advocate for small businesses, and we are honored to have her on the Team.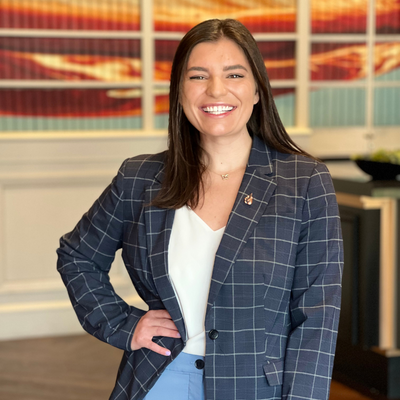 Lauren Martin
Director of Housekeeping
Omni Hotel
Lauren is consistently demonstrating what it means to be a servant leader. As Director of Housekeeping for the Omni Hotel, Lauren not only excels at her own job, but she also motivates and inspires her team every day by providing consistent recognition and jumping into the weeds with them whenever needed. She shows her passion, energy, focus, and drive with everything she does.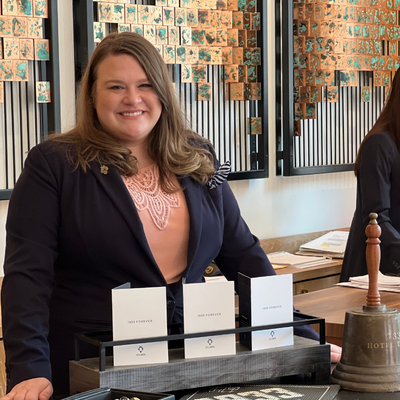 Meredith Wreford
Operations Manager
Hotel Distil - White Lodging
Meredith is an excellent example of a great leader who wants to set her employees up for success. She has tremendous empathy for others and uses that understanding to create unique experiences for our guests and associates. For example, she created a "Seek-and-Find" for our international students to get them acclimated with Louisville, and she trained five new leaders at once to staff the front office of the hotel. This dedication is even more impressive when you consider that she is studying for her Master's degree while working long hours at the hotel.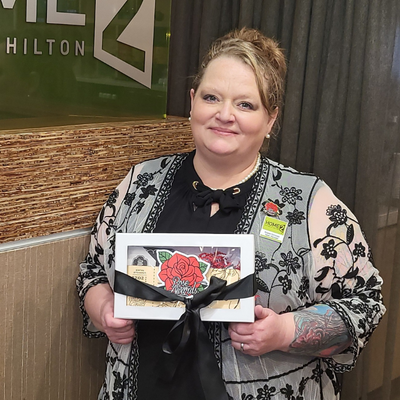 Angela Gonzalez
Sales Manager
Home 2 Suites
"Above" and "beyond" should be Angela's first and middle names. She takes the time to get to know the guests personally and has even delivered home-cooked meals to guests and helped others get groceries and a gas card. For employees, Angela is the type of leader that builds you up. She greets everyone with a hug and a smile and always has encouraging, kind, and caring words. She leads by example and gets to know the individual person and their learning style so that she can teach them in a way they can understand. Angela is a sales manager and not in operations, but that makes no difference to her: she is always willing to roll up her sleeves and help wherever needed. Angela makes everyone feel as if they are valued, needed, and loved.
---
Leadership Excellence Vote
Outstanding Management Professional